Are you worried about losing your iPhone, iPad, or Mac? You don't have to be. Apple has made it easy for you to locate lost or stolen devices with the "Find My" app. By following this simple guide, you can track your device in no time and keep it safe!
Set Up Your Devices
The first step is setting up the "Find My" app on all of your Apple devices. This ensures that if one of them goes missing, you can quickly locate it using the app. To set up Find My on an iOS device (iPhone or iPad), just go into Settings > [Your Name] > iCloud > Find My and turn it on. On a Mac computer, open System Preferences and select iCloud, then check the box next to "Find my Mac" at the bottom of the window.
Locate People & Devices With The App
Once everything is set up correctly, tracking people and devices with Find My is a breeze! If someone in your family shares their location with you through Family Sharing, then they will show up as a dot on a map when you open the app. To see where they are more precisely, just tap their name in the list below and tap Directions for detailed directions on how to get there from where ever you are now.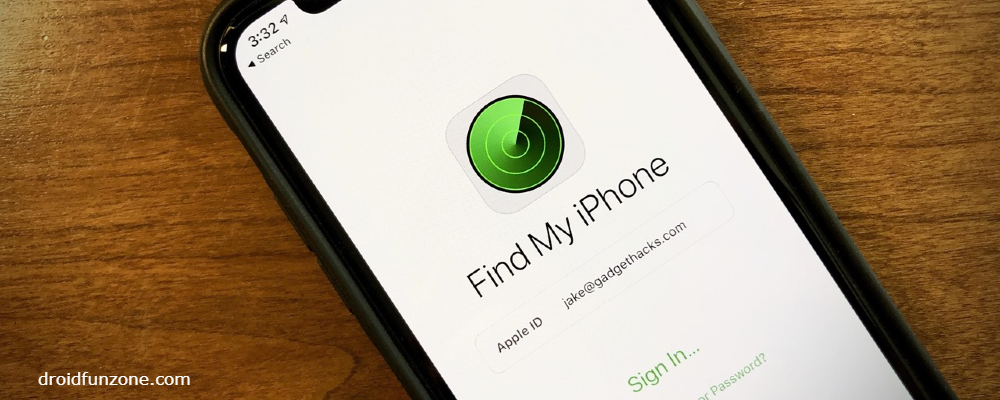 If one of your own devices has been misplaced or stolen, simply open Find My on another device (or log into iCloud) and click Devices at the top of the screen for an overview of all registered devices associated with your account; each will have its own dot showing its current location on a map viewable by tapping that particular entry in this list too.
Share Your Location With Others On iOS & MacOS
You may also choose to share your current location with others who use Apple products by clicking Share my Location from within settings or via Messages/Mail apps – great if somebody needs help finding their way over to visit! You can even select from options like sharing indefinitely until manually stopped or only temporarily while away from home – whatever works best for any given situation! Just remember, not everyone needs access, so make sure those settings remain private when finished sharing information publicly; otherwise, anyone could potentially access these details without permission being granted beforehand, which could lead to issues down-the-line.
Stop Sharing When Necessary
When done giving out information regarding whereabouts, make sure to turn off sharing capabilities by going back into the Settings/iCloud tab again and selecting the 'Stop Sharing' option near the bottom left corner page before exiting completely – just double check everything looks correct before closing the window entirely, so nothing gets left behind accidentally still active after leaving page itself!
Finding Friends Easily With The App
Finding friends easily using this feature couldn't be simpler either – simply type a person's name into the search bar located top right corner interface, ask them to send a request, follow the same steps outlined previously, share their location amongst each other afterward without having worry about anything else being involved process save everyone lot time energy trying figure out who where exactly when needed most important moments life to happen unexpectedly yet thankfully now all covered thanks modern technology advances available today thanks advanced apps like 'Find my' making tracking easier than ever before never worry what should phone laptop tablet gone astray again future either because locating items become effortless breeze task complete quickly efficiently accurate results every single time used properly as intended.
Get Directions and Find your AirPods
The app also provides directions when needed – just tap the list of people or device names below the map, select the "Directions" icon, and tap the next button that appears next to the entry itself, and a detailed route from your current destination and the approximate amount of time it will take to reach your final destination will appear on the screen, so you know exactly how long to wait before you arrive. You can even use the app to easily find your AirPods by simply selecting the "Play Sound" option in the settings and placing them close enough to the Bluetooth range to hear the loud buzzing noise made by the headphones themselves, no matter where your home, office, etc. is!
Use iCloud to do More With the App
The possibilities of the app don't end there. You can also do more with it via iCloud. By logging into the web version of Find My, you can add compatible accessories such as Tile trackers, get notifications when a device is found, and even remotely wipe all data from lost devices if necessary (so no one else has access to personal information).
Mark your Device as Lost
If one of your devices is permanently missing, you can mark it as lost so others know it can't be bought or tampered with. This feature will allow anyone who finds the device to contact the owner directly rather than trying to sell it without consent – a great option to prevent fraud! To do this, open Find My Again and select Devices at the top; then select the listing associated with your device and click Mark As Lost at the bottom right of the page - enter any details/instructions that might help someone return the property to the rightful owner if they come across the device while walking around town later, if necessary.
Locate the Device and Select the Options
Once the device has been marked as lost, Apple will provide options such as including a message on the lock screen with contact information for those who have located the object so they know how to contact those trying to recover the object quickly and safely without it falling into the wrong hands, while protecting the user's privacy as much as possible given the circumstances of the situation. It also gives you the ability to put the device in offline mode, completely blocking external connections, allowing you the peace of mind of knowing that nothing can be accessed from afar until it is returned home safe and sound shortly after discovery, regardless of where it was during the events leading up to the search process.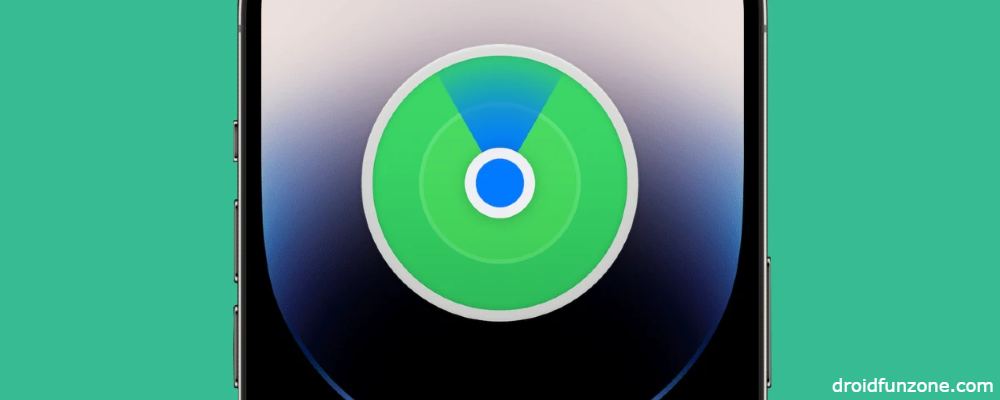 Add Other Items and Remove Devices From the List
Finally, don't forget to add other items to the list, such as the AirTag tracker, which is compatible with third-party accessories that provide a secure connection between the two devices, making tracking much easier than you could have imagined until now! If you need to delete a specific entry, simply open the Settings tab, find the "Devices" section, click the edit button next to each individual list, and delete what is no longer needed to save space cluttering the interface, keeping everything organized and clean, a quick overview of the entire setup once the changes to the overall appearance of the app are complete.
Manage Alerts and Notifications for Maximum Security
It's important to stay vigilant to protect yourself from potential threats accessing account passwords and stealing valuable information by protecting yourself from unauthorized activities going on behind the scenes, unbeknownst to us regular everyday people living normal lives. Otherwise, we could be caught unaware of anything suspicious going on in the background, which could lead to potential problems if not monitored closely enough. That's why it's advisable to set alerts to be aware of what's going on in the environment while we're away from our phones, laptops, tablets other electronic devices when we can't check ourselves manually for security reasons. Of course, plus an extra layer of security is always welcome. Extra peace of mind never hurts anyway. The same goes for various areas of life, especially online-related activities at the moment.
So there you have it – a comprehensive guide to using Find My iPhone (and other Apple products) to track them if they go missing. With this knowledge at your fingertips, you'll never have to worry about losing your favorite gadgets again, as you are now equipped with the proper tools.