We're all familiar with the old saying, 'make hay while the sun shines.' In other words, take advantage of good weather when it presents itself. But what if you don't know when and where that is? To make sure you can prepare for any potential pleasant or not-so-pleasant weather conditions, a trusty weather app is an essential part of your smartphone kitbag. We've done our research to bring you the best of the bunch in terms of accuracy, user experience, and value for money.
AccuWeather
It is one such app that has been around since 1962 and continues to be a force to be reckoned with. It provides accurate forecasts, hourly updates on temperature and precipitation levels as well as real-time notifications regarding severe weather warnings in your area. This makes AccuWeather great for travelers who want to keep their eye on local conditions wherever they go or anyone looking for detailed information about upcoming rain showers or snowfalls across large areas at once. If you need more than just basic data points like wind speed and humidity readings, then AccuWeather Premium may be worth its weight in gold, offering advanced features such as MinuteCast®, which predicts rain up to two hours ahead so you can plan accordingly!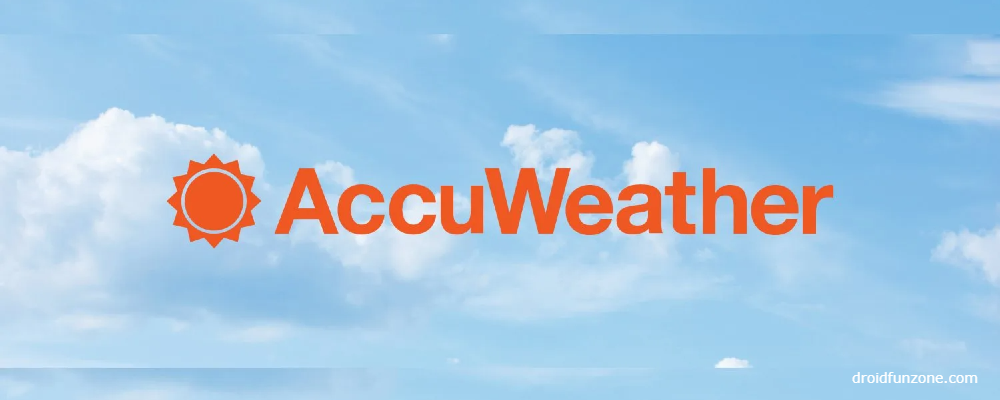 Dark Sky
It is another contender that can give you detailed downpour predictions even up to 15 minutes before they happen - handy if you're trying to dodge getting drenched! With an easy-to-understand UI (User Interface), Dark Sky will provide localized forecasts tailored specifically for wherever you are, whether that's exploring new places or simply having lunch outside near your office building downtown. And with its comprehensive set of radar maps, satellite imagery, and interactive widgets, this app really takes bad weather forecasting seriously - perfect if planning outdoor activities requires precision!
Weather Channel
The Weather Channel app has been around since 1982 and offers some great features, including a super helpful "hourly forecast" feature detailing expected temperature highs & lows throughout each day, plus an array of lifestyle options allowing users to customize their own settings based on how they'd like to use their personal data, e.g., sports fans could add football games into the mix, so they always know what kind of conditions are ahead during kick-off time, etc. This nifty little tool also integrates seamlessly with Apple Watch, making it even easier to stay connected no matter where life takes them, giving them access to top news stories about extreme climates taking place across other parts of the world at any given moment, too – definitely worth checking out!
Carrot Weather
Carrot Weather stands out from many other competitors because it actually puts humor into providing meteorological reports by using witty phrases like "it won't kill ya…probably". It allows users to access current temperatures along with daily summaries that include sunrise/sunset times, wind speeds & humidity levels – quite literally everything needed when deciding what clothing items should be worn each day outdoors! Additionally, there's an additional 'Insane Detail' mode available only through Carrot Weather's premium service, which grants insight into dew points & air pressure readings ideal if someone needs more technical info than most apps offer right off the bat without having to dig deep within menus first; very clever indeed!
Flowx
Flowx is unique in that its main focus lies heavily upon providing animated visuals regarding larger scale patterns rather than simple text descriptions like most others do; this makes analyzing long-term trends more convenient, especially when paired alongside short-range forecasts covering specific days/locations, further adding ease when trying to decide how plan trips accordingly over weeks/months ahead both leisurely & professionally alike! Its intuitive design means finding exactly what kind of desired data point couldn't be simpler,
enabling smooth navigation between different views quickly and effortlessly - priceless convenience indeed!
NOAA Radar Pro
NOAA Radar Pro gives users plenty of bang for their buck by displaying live Doppler radar images upon demand allowing people to view rainfall levels anywhere in the United States almost immediately after opening the program saving precious time compared to waiting several minutes downloading slower alternatives elsewhere! Plus, there's a plethora of additional features ranging from future storm tracking to hyperlocalized lightning strike notifications perfect for keeping tabs on nasty storms coming close to a home sweet home worry free!, making NOAA Radar Pro a definite must-have for anyone needing reliable info fast basics concerning surrounding environment nearby locations at a glance!
YoWindow finishes the job by being a beautiful and aesthetically pleasing way to visualize the atmospheric changes taking place at a glance thanks to a unique window canvas containing various scenes with changing skies, clouds animals moving depending on the current state of the region during the day-night cycle, thus creating realistic views previously unseen elsewhere! In addition, there are tons of cool animations such as birds and flocks of kites flying across the sky in stunning sunset settings, adding an extra layer of beauty and complementing the already gorgeous display wonderfully used indoors and outdoors, giving a great break from the busy schedule amidst work-related tasks often piling us down daily based so appreciated relief!
All things considered - picking the best-suited weather app yourself depends heavily upon individual needs, requirements, lifestyle habits, interests, etc. But rest assured, regardless choice made, there are sure to be plenty of options to explore. Whatever your preferences might be when deciding which application to use ultimately ensure that always prepared come to the rain shines!