Are you an avid fan of the tactical turn-based genre? Do you love playing games that involve strategy, planning, and risk assessment? If so, then you are in luck because there are many excellent XCOM-like games out there. These five titles will take your gaming experience to a whole new level.
Mario + Rabbids Kingdom Battle
For gamers searching for an immersive world full of vibrant characters and unexpected surprises, then there's no better choice than Mario + Rabbids Kingdom Battle. This crossover between two beloved franchises offers a delightful blend of familiar elements as well as plenty of new ideas all it is own. Players must guide their team, composed of iconic Nintendo heroes and mischievous Rabbids, through various levels in order to save the Mushroom Kingdom from chaos.
This vibrant game combines Mario characters with those from the popular Rabbids franchise and creates a gorgeous world full of puzzles and battles. The combat system is based on turns, relying heavily on positioning and timing to succeed. The game also features upgradable weapons and abilities as well as various types of terrain like water and lava. Plus, its colorful graphics make this one really stand out from other similar titles! With intuitive controls and a wide range of customization options available, this is one title that should not be overlooked by anyone seeking an engaging turn-based adventure.
Gears Tactics
Gears Tactics is another great option for those wanting to test their mettle against challenging foes. Instead of fighting aliens or zombies, players control a squad of heavily armed soldiers in an effort to stem a relentless tide of robotic enemies controlled by The Swarm. It's set 12 years before the events of the first Gears of War game, which makes it even more exciting! Players can customize their character's skillset with unique classes such as scout or sniper while taking control over squads in enthralling battles against enemy forces.
With its stunning visuals and deep RPG elements, this title won't disappoint fans who enjoy strategic playstyles! Featuring deep customization options and intense firefights, this game promises thrilling strategic gameplay at every turn. Whether it's assembling an unstoppable team or using the environment to your advantage, Gears Tactics will have you hooked before you know it!
Invisible, Inc
Invisible Inc is equally rewarding but takes things in a different direction entirely by drawing inspiration from stealthy espionage thrillers rather than futuristic sci-fi shooters or fantasy adventures as Mario + Rabbids does. As agents infiltrating highly guarded facilities across multiple locations around the globe, players must make use of gadgets such as cloaking devices in order to complete each mission undetected while also making sure they don't get caught up in any traps along the way! Invisible Inc. has been praised by gamers all around due to its thrilling gameplay mechanics that allow players to plan missions carefully while making sure they keep their team alive at all costs. Through careful planning, players must sneak into facilities controlled by powerful corporations while stealing valuable items without getting caught or risking detection - a feat easier said than done! Its fluid turn-based controls give players plenty of time to think about each move. However, if they don't act fast enough, something could go very wrong. It's definitely one experience where failure has serious consequences, so prepare yourself for some nail-biting tension with every playthrough!
Xenonauts
Xenonauts is another great choice for those who want some classic XCOM vibes but with higher difficulty levels tailored specifically for hardcore gamers who need a challenge every now and then! Instead of controlling individual soldiers, Xenonauts gives players complete control over their organization's strategies, from base building to selecting personnel during missions - where failure can mean death for their troops! On top of that, it comes with multiple difficulties ranging from easy to expert ensuring everyone can find something suitable regardless of how experienced they may be in tactical management games.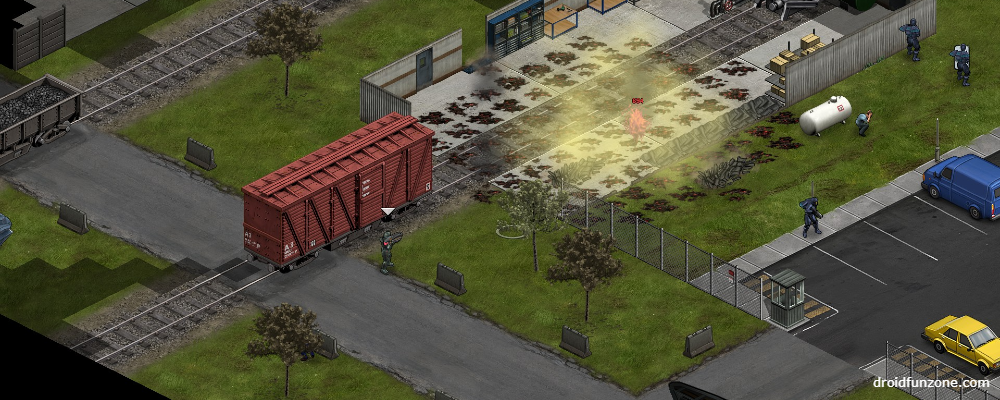 For those who prefer their strategies grounded in reality, however (or at least close enough), Xenonauts perfectly fits that bill as players take command over special operations teams attempting to repel alien invasions during Cold War era Europe/North America settings. Unlike other games on this list, which focus on individual missions instead, Xenonauts requires long-term planning due to its persistent base-building mechanics, which adds even more depth to each session overall; whether its managing resources effectively or constructing new defenses - there's always something else needing attention before the next onslaught arrives!
Mutant Year Zero: Road To Eden
Here players explore post-apocalyptic Scandinavia while controlling mutated animals such as foxes and boars outfitted with human intelligence thanks to certain genetic experiments gone wrong! Mutant Year Zero: Road To Eden takes place in post-apocalyptic Sweden, where mutated animals have taken over humanity following an unknown disaster - leaving only a handful of survivors struggling against extinction - which puts the player right into the middle of an interesting story filled with intrigue and mystery awaiting discovery throughout the journey ahead!
Despite being slightly different than typical XCOM-like games, Mutant Year Zero offers plenty of depth through environmental exploration alongside solid strategic combat scenarios featuring real-time stealth elements allowing players to get creative when attempting complete objectives successfully without alerting enemies nearby – making it quite challenging yet rewarding too once these tasks have been completed properly! While combat plays similarly compared with other titles on this list, what makes MYZ stand apart from them all is how skillful exploration can reward adventurers with valuable loot, allowing them access to previously blocked-off areas - offering up greater rewards down the line if managed properly throughout each run-through!
All five games mentioned above feature unique twists on traditional tactics gameplay, allowing fans to enjoy something brand new without having to sacrifice what made them fall in love with a series like XCOM initially either. So, if you've been itching for something new yet still feel nostalgic at the same time - look no further than these amazing titles right here!